CLANCY OVERELL | Editor | CONTACT
Since February this year, Queensland Police have been searching for a suspected high-level Brisbane drug dealer known only as 'Scott Green' – after he appeared in a viral video first released online by Coffs Harbour rock band, The Dune Rats (see below).
In the video, the suspect can be seen stealing, using and eventually distributing drugs at timber Queenslander-style house parties.
Queensland police have since enlisted the public's help in identifying a man who is wanted for questioning in regards to cigarettes, LSD, cocaine and ecstasy distribution at house parties in the River City.
The expression 'Who's Scott Green' has since entered the Australian vernacular as a common expression used when searching for a drug dealer, and or, drugs.
However, during July's Splendour in the Grass festival in Northern NSW, it became very clear that the this particular person is still at large in the greater South East Corner, according to the eye balls of both the Dune Rats and their fans.
The Betoota Advocate has taken it upon themselves to identify and profile every single male named Scott Green in the English-speaking world. What they do and where they are based.
Is this the answer to the long-standing question, Who's Scott Green?
1. Scott. H. Green (American Football referee)
Scott H. Green is a former American football official in the National Football League (NFL) from the 1991 NFL season until the 2013 NFL season. He had officiated Super Bowls XXXVI in 2002, XXXVIII in 2004, and was the referee for XLIV in 2010. Green was also the head of the NFL Referees Association and led negotiations during the 2012 NFL referee lockout.
Outside of his part-time work in professional football, Green works as a Washington, D.C. contractor for public safety and criminal justice agencies as part of a firm he co-founded in 1994. Green announced his retirement at the conclusion of the 2013 football season.
2. Scott Paul Green (English Footballer)
Scott Paul Green is a retired English football defender, who as a schoolboy, spent time at Stoke, West Brom and Walsall before Derby County took him on trial as a centre-forward.
He ultimately failed to play a single game for Derby but would have a successful loan spell in 1989 with Finnish side Euran Pallo, scoring 23 goals in 17 matches. In 1990, Green signed for Bolton Wanderers for £50,000, making his début against Shrewsbury Town. He would help Wanderers reach the play-offs that season, and made an appearance in the 1991 play-off final against Tranmere. In 1994, Green switched to full-back helping Bolton achieve promotion and played in the 1995 Football League Cup Final.
Green joined Wigan Athletic for £300,000 in June 1997, scoring on his début in a 5-2 win over Wycombe Wanderers on the opening day of the 1997/98 season. Now a regular fixture at right-back, he was part of the side that would win the Football League Trophy at Wembley in 1999. A virtual ever present in the first half of Wigan's Second Division Championship winning season, he would be allowed to leave the club for Wrexham in 2003.
3. Scott Green (Wrestling Coach)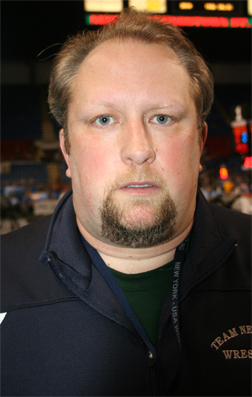 Scott Green of Binghamton, N.Y coaches the Shamrock Wrestling Club in upstate New York, providing high-quality training and competition opportunities to young wrestlers in his community. The athletes in his club are very active on USA Wrestling's FILA Junior and University level, and have had considerable success.
This year, he coached a University Nationals champion and a FILA Junior Nationals champion. Four of his athletes earned All-American on the University level and four others were FILA Junior All-Americans. In the last three years, he has mentored two other FILA Junior champions and a total of seven All-American on either the University or FILA Junior level.
The Shamrock program has produced 67 All-Americans in the last 10 years at the Junior and Cadet Nationals in Fargo, N.D. Included were champions Troy Nickerson and Don Vinson.
4. Scott E. Green (writer, legislator)
The late Scott E. Green was a New Hampshire non-fiction writer and poet and a four-term member of the New Hampshire House of Representatives for Manchester.
He was a Vice-President of the National Writers Union and a trustee for its At-Large chapter; and president of the Science Fiction Poetry Association.
He was a graduate of Bates College (B.A. Asian History) and Rhode Island College (M.A., American History.
5. Scott Green (murderer)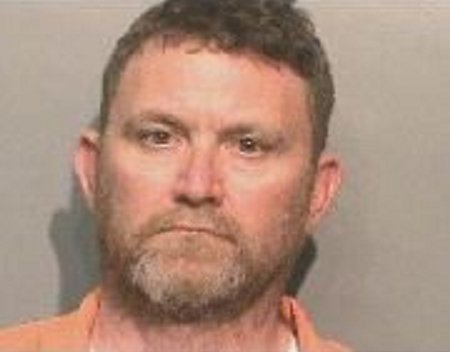 Scott Green is a convicted murderer in the killings of two on-duty police officers in middle America,
In 2016, two Iowa police officers were killed in an early morning ambush shootings by Green, who ended up pleading guilty to two counts of first-degree murder, telling a judge in two short sentences that he fired the bullets Nov. 2, 2016, that killed Urbandale police Officer Justin Martin and Des Moines police Sgt. Anthony "Tony" Beminio.
The confession capped six months of heartache for three families and two police departments, but offered little closure and left unanswered questions that still swirl around the murders.
6. Scott Green (Georgia Tech University Employee)
Scott Green works in the outreach department of Georgia Tech University, and is in charge of Information Technology Support.
MORE TO COME.