9 May, 2016 17:15
IMRAN GASHKORI | Editor | CONTACT
Australia's entire rugby league community has been rattled by news last week that suggests there is no such thing as 110% when it comes to physical exertion.
On Wednesday night's NRL Footy Show, iconic Melbourne Storm player Billy Slater was speechless after learning that '110%' is just an expression.
The news was delivered to him by the only member of the Footy Show panel that has not played some vague form of professional rugby league, Erin Molan.
"You mean, I can't give it 110%," he asked, with an obvious look of confusion on his face.
"Me and the boys have been giving it 110% all season,"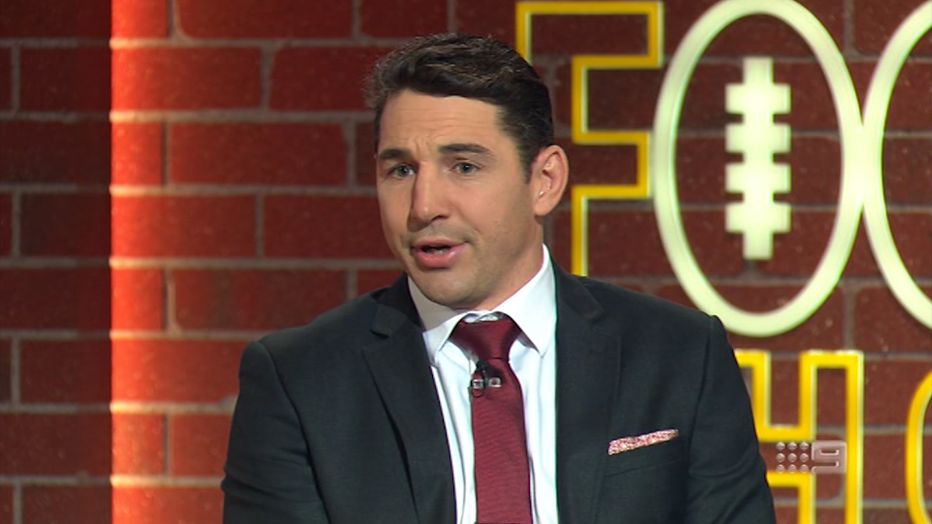 ABOVE: Billy Slater cannot believe that he's been misled all these years
"Full credit to the boys. They were giving it their all… But it's apparently not as much as I thought,"
The Australian Broadcasting Corp's science expert Dr Karl Kruszelnicki was the one who brought the issue to light.
"These blokes all honestly think they are giving it 110% – I've had enough," said the eccentric statistician, general knowledge guru and die-hard Bulldogs fans.
"100% is all you can give. 110% and your organs start failing,"
"That extra ten percent will kill you. Full credit to the boys, but I haven't seen anyone of them move at 110%."
However, the NRL's 8th immortal Andrew Johns disagrees with the science.
"[Laughter] Did you manage to catch a glimpse of me in the early 2000's?" he chuckled.
"I was operating at far more than 110% – I was off me head,"
"Anyone who thinks 110% isn't a thing hasn't played the greatest game of all. Rugby league football,"